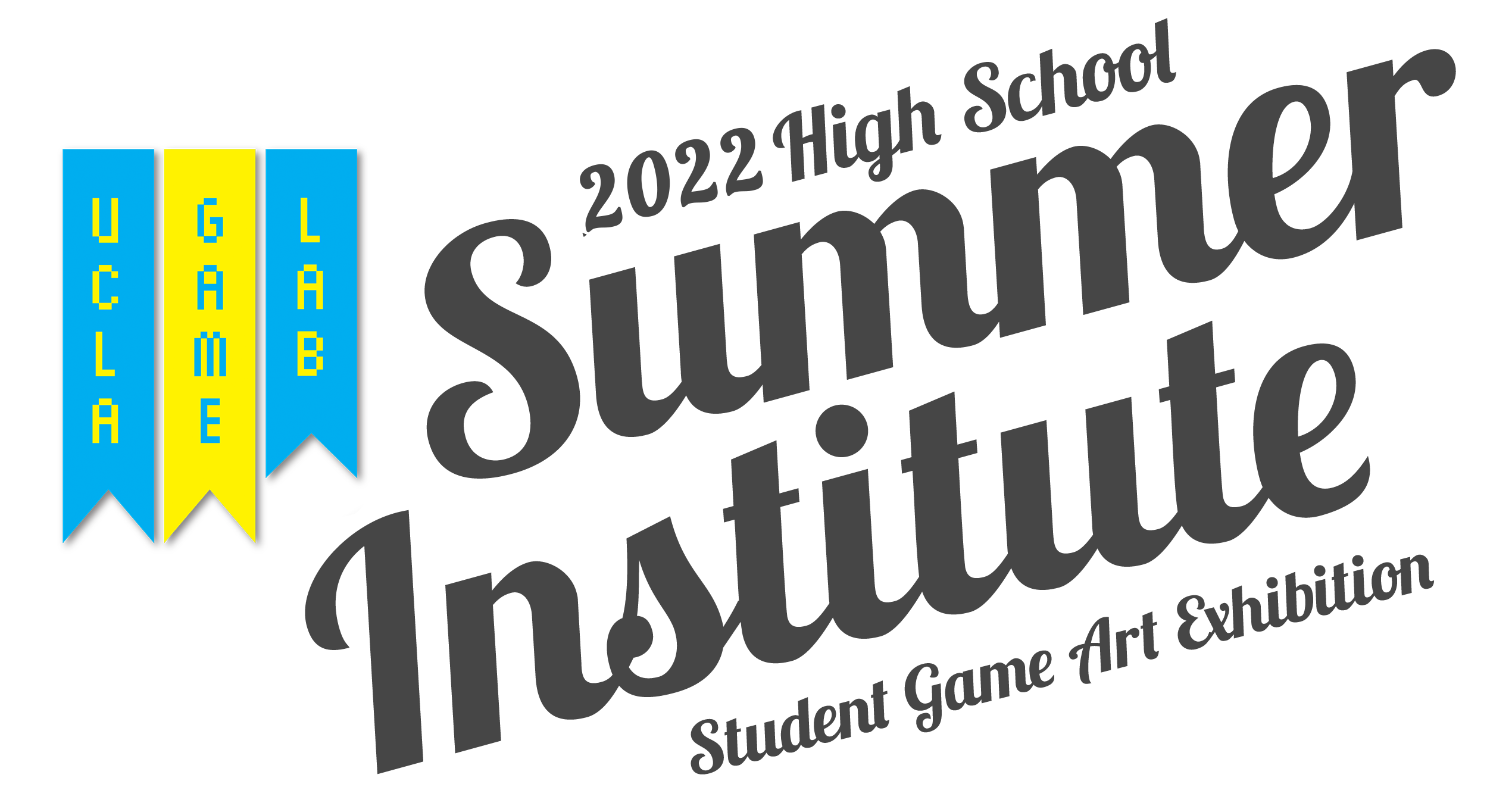 Welcome to the UCLA Game Lab Summer Institute's 2022 Student Game Art Exhibition! Our virtual gallery showcases the wonderful, quirky, surprising, inspiring, challenging, and downright fun games and game art projects completed by our students this year. You'll find all completed student works presented in the gallery below, organized by course title: Game Design, Character Animation, World Building, and Game Programming.
The UCLA Game Lab Summer Institute introduces high school students to game-making as a form of artistic practice, teaching them the techniques and tools that will help them develop analog and digital games that reflect their own creative voice and vision. As you'll see from the game art projects exhibited below, our students this year have learned a lot about the aesthetic and technical foundations of making games—but just as importantly, we hope they've discovered in themselves a life-long ability and desire to express their own, personal ideas through game-making and game art.
Congratulations to all of our students (and their parents!) for their hard work and can-do spirit. And a big thank you to Eddo Stern, founder and director of the UCLA Game Lab, to our instructors—Sam, Lena, Michael, and Nick—and to our teaching assistants—Hua, Rachel, Delaney, Kat, Ainsleigh, Natalia, Alex, and Miller,—for their experience, expertise, and dedication. Finally, we also want to acknowledge Co-Directors David O'Grady and Tyler Stefanich for developing, implementing, and overseeing all aspects of the Summer Institute program. We hope you all enjoy the exhibition!